The 2018-19 Early Childhood Development Reporting Fellowship is funded by the Children's Investment Fund Foundation (CIFF) and Fundação Maria Cecilia Souto Vidigal.
2018-19 CIFF Fellows:
Organization: The Indian Express
Country: Kenya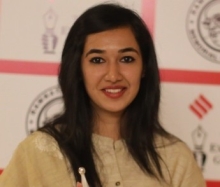 Tabassum Barnagarwala covers health, women and child development, and rural development for The Indian Express. She is interested in tribal growth and travels often to rural areas of Maharashtra to report on health infrastructure for these groups. Tabassum is a 2018 winner of the REACH Media award for consistent reporting on tuberculosis over her five years at The Indian Express.
Organization: KTN News
Country: Kenya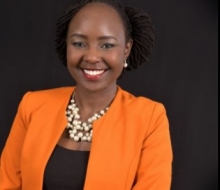 Dr. Mercy Korir is a Medical Journalist with KTN News. She is a medical doctor with a Bachelors Degree in Medicine and Surgery and a Master of Arts in Communication Studies, both from the University of Nairobi. She previously practiced as a medical doctor before becoming a full-time journalist. Mercy maintains a weekly TV health news feature show and publishes in Standard Media's print publications.
Organization: Afromum
Country: Kenya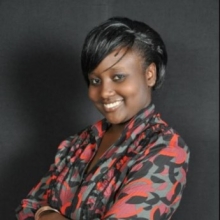 Susan Mwenesi is an Editor/Reporter at Afromum.com in Nairobi, Kenya. She has ten years of experience reporting on women's and children's issues, health, technology, and business. Susan also volunteers at the Faraja Cancer Trust where she highlights issues facing children with pediatric cancers. She was also a 2015 Bloomberg Media Initiative Africa Executive Training Fellow.
Organization: Daily Trust
Country: Nigeria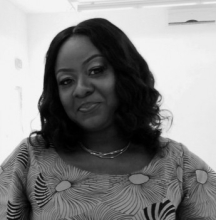 Adie Vanessa Offiong is an award-winning journalist and head of the Arts and Entertainment desk at Daily Trust newspaper. She has an interest in reporting development issues with a human angle and solutions-based approach. Vanessa uses a data-driven approach to cover topics including: women & children, environment, agriculture, health and women in business. Vanessa was a 2017 intern with the Institute of Tropical Medicine Antwerp and a 2018 Health Systems Global Media Fellow.
Organization: The Nation Newspaper
Country: Nigeria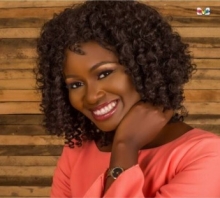 Hannah Ojo is a data enthusiast with an interest in development and social justice issues. She was named 2016 winner of the Most Innovative Reporter category at the Nigeria Media Merit Awards and participated in a 2017 News Corp Fellowship hosted by the Times of London and the Wall Street Journal Bureaus in London.
Organization: Royal FM 95.1 Ilorin 
Country: Nigeria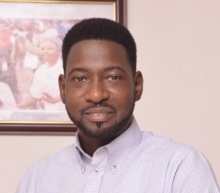 Babatunde Okunlola is Program Manager at Royal FM Ilorin, where he produced interviews and investigative documentaries on development and policy issues including: health, climate change, migration. Babatunde is a YALI RLC Fellow and an ambassador for the YIAGA/MacArthur Foundation "Bounce Corruption" program.
Organization: The Citizen
Country: Tanzania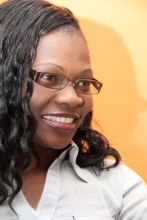 Janet Otieno-Prosper is an award-winning journalist with over ten years experience. She is currently Features Editor at The Citizen, where she helped to launch a health pull out. Janet previously worked at Africa Review in Nairobi until 2014, as an editor in charge of Southern Africa region. She is passionate about science, women and children's affairs, and human rights and development. Janet is also a 2017 Tony Elumelu Foundation African Journalism Fellow.    
Organization: Kairali TV
Country: India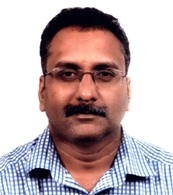 K Rajendran is Senior News Editor of Kairali TV and its new channel People TV. He also contributes to Malayalam and English websites and magazines. Rajendran specializes in covering child rights and environmental issues. He is the 2017 winner of the Prem Bhatia Award for Outstanding Environment Reporting. He has authored 10 books, including five children's books.
2018-19 Fundação Maria Cecilia Souto Vidigal Fellows
Organization: TV Jornal/SBT
Country: Brazil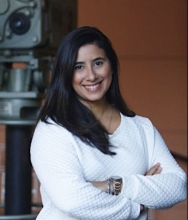 Mariana Barros is a producer and reporter at TV Jornal/SBT (Brazil), who produces special content focused on global health and maternal child health. Mariana is a 2016 winner of ICFJ's Global Health Reporting Contest and of the Cristina Tavares Journalism Award, both for her reporting on microcephaly in Brazil. In 2017, Mariana won a grant from ICFJ and Johnson & Johnson to produce a report on research on the Zika virus in the United States and the situation of child abandonment in Brazil, two years after the outbreak in the country.
Organization: Correio Braziliense
Country: Brazil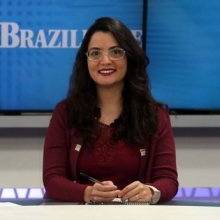 Ana Paula Lisboa is a sub-editor at the newspaper Correio Braziliense, producing and editing reports on education, childhood, career and the labor market. She was certified as a "Child Friendly Journalist" (title given by ANDI, News Agency for Child Rights), for her work in defense of the rights of children and adolescents in the media. Ana Paula has also been trained on executive leadership in early childhood development, offered through a partnership between Fundação Maria Cecilia Souto Vidigal and Harvard University.