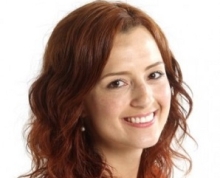 Host: Mother Jones
Ligia Aguilhar is a Brazilian journalist who loves technology, entrepreneurship and innovation. She currently works as a reporter and assistant editor for Link (blogs.estadao.com.br/link), the technology section from the Brazilian newspaper O Estado de S. Paulo. She is also the author of the blog, Start (blogs.estadao.com.br/start), about the Brazilian start-up market.
She graduated from São Paulo State University "Júlio de Mesquita Filho"(Unesp) in 2009 and has been covering entrepreneurship and start-ups for five years, during which she has also worked for the business magazine Época Negócios, and the sections PME (SMB, in English) and Classifieds in O Estado de S. Paulo.
She has won three journalism awards on the coverage of entrepreneurship from Sebrae and from O Estado de S. Paulo. Last year she was awarded the prize "Visionary Journalist" by Ling Institute and won a scholarship toward a master's degree abroad. She has had international experiences as a reporter in the U.S., Canada, South Korea and Spain.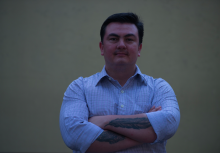 Host: Earthfix
Assardo studied software engineering. His professional experience has to do with his three favorite fields: journalism, education and safety/security. Technology has been a tool for each field. He is also a firefighter and arson investigator.
As a journalist, he has worked in TV, radio and newspapers, as well as news sites. His last project was Diario Digital, where he worked as the Managing Director. Online journalism gave him many opportunities to work on digital projects in many countries.
He began as a teacher in math and physics around 20 years ago. As a firefighter, he became a Training Officer in Guatemala's largest fire department. As a journalist, he began to learn about online journalism and teach his experiences.
He has invested a lot of time in arson investigation and fire research. Many times, he has found that all these fields come together in a single project. He is a 40-year-old Guatemalan, happy about life and opportunities like this one.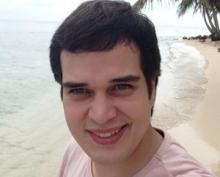 Host: Circa
Pablo Barrera is one of the founders of Pakal Security Labs, an information and network security company in Latin America and the Caribbean. His background is in IT and Security and he has worked for several multinational companies.
He is an avid traveler and has worked and visited in almost every country in the Americas. His passion is to share ideas and since 2010, he has done it as a curator of TEDxGuatemalaCity. In 2014, he was awarded with the Bill and Melinda Gates Foundation TEDxChange Scholarship for his work and efforts to deliver change through ideas in Guatemala. Right now, Pablo is focused on information and network security projects that include Big Data and GPU processing. As a hobby, he grows coral and studies the ocean. 
Host: The Miami Herald
Cerna has been a journalist since 2012. He works for El Heraldo Newspaper, based in Tegucigalpa, Honduras. He has been writing about politics, economy, foreign affairs, education and security. He has been a member of the investigative unit since 2005. He has been sharing his knowledge on digital journalism, interactive tools and social networks with his colleagues of Grupo Opsa (El Heraldo, La Prensa, Diario Diez, Revista Estilo, Honduras Tips) since 2012.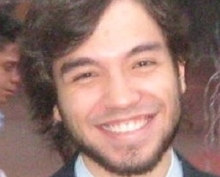 Host: Circa
Marcelo Fontoura is a journalist, with experience in digital media. He has worked as a marketing analyst for Mailee.me, a digital startup from Brazil, for three years. He also worked for its parent company, RedeHost, where he dealt with digital marketing and strategy.
As for other professional experiences, he taught classes on mobile communication in the Digital Communication Grad Course at UniRitter Laureate University, and also worked in traditional newsrooms. Besides journalism, he developed a strong interest in business, and was in the finals for the Santander Entrepreneurship Prize, in 2010.
He also holds a Master's Degree in Social Communications from PUCRS University, with a dissertation on the work of open data hackers in Brazil. In academia, he researches the intersection between people, culture and technology.
Today, his main interests focus on digital strategy, digital journalism, business analysis and start-ups.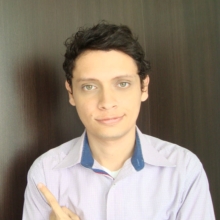 Host: Mother Jones
Juan David Garzón is 26 years old and was born in Cali, Colombia. His college education was based in radio, television and print media. Since 2010, he has been a digital journalist Colombia working with El Clavo Magazine in Cali. He has also been a columnist with different publications like "El Pueblo" diary, "Gente Joven" magazine and currently "ADN Cali" diary. He is very interested in new technologies and for that reason he has training in digital journalism, strategy in social media, online radio, legal rights and duties on the internet. Last year, he traveled to the Netherlands to get a Master's degree in social media at the RNTC.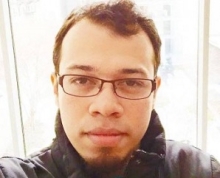 Host: Splash Media
Gonzales is a developer, designer and educator. He connects people and builds communities. He is an organizer of TEDxTegucigalpa, BarCamp Tegucigalpa, Game On! Hackathon, Startup Weekend San Pedro Sula, Datafest and Crea Honduras.
Currently, he works as a lecturer for the graphic design department at UNITEC, Honduras. He helps his students to understand and create functional and easy-to-use websites; from barebones HTML/CSS to usability testing. He wants people to truly understand how everything works and not just take the results for granted. He has been doing this for more than four years.
He also works as a consultant, focusing on interactive media (web and mobile). Back in 2008, he majored in Graphic Design. In 2011, he received a Master's degree in Visual Communication Design from Kun-Shan University in Taiwan.
Aside from the "regular" work, he organizes several tech events in his community, from meetups to hackathons and everything in between. These events have grown tremendously in the last three years and he is very happy about the results. If you want to meet him, you can check the local tech events calendar, and he'll probably be hanging out there.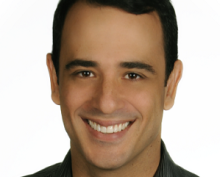 Host: HereMedia
Jaramillo is a social communicator - journalist, with over 11 years of experience in organizational communication, journalism, public relations and TV production. In his professional work, he has had the opportunity to strengthen his skills about formulating and implementing communication strategies, event management, media relations, management, implementation and presentation of television and master of ceremonies.
As a result of two and a half years on British soil, he improved his English and tested his ability to adapt and strengthen his personal development. Speaking English has helped him greatly when communicating with professional journalists.
He is the CEO of Innova Brands and egoCity LGBT Community Network, media that started in June 2013, as a result of work on behalf of LGBT people of Colombia and Latin America.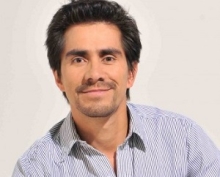 Host: Fusion
Luzardo has been a social communicator and journalist for over 14 years. He has experience in print, audiovisual and online media. He has covered various news topics such as health, beauty, business and entrepreneurship, specializing in the area of technology and new media. He has experience in the production, design and development of printed media, as well as publishing and handling information for the media, public relations and creating corporate image. He has a background in television, documentary filmmaking, corporate productions and television programs, and both in pre-production, production and post-production. He emphasizes creating content for digital media: web, tablets and smartphones.
He is a Chair Professor in news writing, multimedia and new media, as well as a lecturer in issues linked to the Internet and trends in journalism, communications, online media and future of media.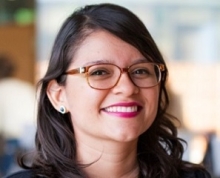 Host: Slate
Membreño started her career as a journalist working for a tourism website, an experience which fueled her addiction to travel. Her desire to specialize in social and gender issues led her to work for Confidencial, one of the few independent, digital newspapers in Nicaragua. Due to the size of the team, she became used to doing a little bit of everything, including television. Her goal is to learn even more about in-depth journalism and report on Central America, along with other enthusiasts. She has covered the Deustche Welle Global Media Forum (Germany, 2014) and the World Press Freedom Day, an event organized in 2013 by the United Nations in Costa Rica.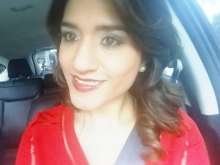 Host: LA Times Digital
Claudia Méndez Arriaza is Deputy Editor at "Contrapoder", a two year old independent, weekly magazine. She is one of the hosts for the TV news show "A las 8:45" at Canal Antigua. She was a staff writer and editor at elPeriódico for 14 years, where she often focused on human rights crimes, drug trade and state corruption stories. She was a Knight Nieman Fellow 2012 at Harvard University where she founded the website "Una vida es una vida" a data map that records homicides in the City of Guatemala. In 2001, she was granted with the National Prize of Journalism for her reports on the trial for the assassination of Monsignor Juan Gerardi. Her pieces had been published in different newspapers across Latin America. She teaches journalism at Universidad Del Istmo and is the Spanish translator of "The Art of Political Murder" by novelist and nonfiction writer Francisco Goldman. She also translated "Guatemala Eternal Spring Eternal Tyranny" by the photographer Jean Marie Simon.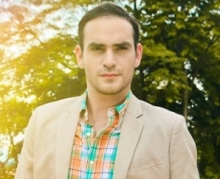 Host: AJ+
Carlos Mendoza was born and raised in San Pedro Sula, Honduras. At the age of five he fell in love with journalism when he witnessed a live report for the first time about Operation Desert Storm.
After several auditions for different channels, Carlos was hired for the Campus Television, the first Full HD digital channel in Honduras, which was sponsored by the Universidad de San Pedro Sula. Carlos was granted a full scholarship to Study Mass Media Communication and graduated Cum Laude.
Carlos has won two "Extra" Awards for Best News Anchor of the Year, in a row; nominated three times after that for the same category and once as the "Most Influential Television Public Figure of the Year. He received a Fuzion Award for Television Presenter of the Year, a TOYP Honduras Award, and nominated for TOYP World— a prize given by the Junior Chamber International.
Currently, Carlos works for Campus TV as Head News Anchor and Senior Journalist. He also serve as Public Relations Director of the Universidad de San Pedro Sula where he teaches in the Communication Faculty as well. He is pursuing his MBA as well!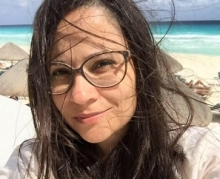 Host: Fusion
Passos is a project coordinator and innovation editor of Zero Hora, a newspaper in Porto Alegre, Brazil. She is in charge of the digital production, video and special projects. She has been in the RBS Group since 2011, where she worked as digital editor and executive editor of the newspaper in Santa Catarina, and editor of Kzuka, a youth platform, in Porto Alegre, where she lives today.
She also worked at MBPress, in São Paulo, as editor in chief. The agency create content for portals like IG, Terra and MSN Brazil. She graduated in journalism at Bom Jesus University, in Joinville, Santa Catarina in 2005. She completed her post-graduate studies in Digital Strategies, Networking and Social Media. In 2014, she finished a Master's in Journalism and Brand Strategic Management, at IICS, in São Paulo.
Both post-grad courses had international extensions. In 2012, she participated in an executive program at the University of Florida. At the end of 2014, she was at the University of Miami and other Florida institutions. She is 32 years old and happily engaged to her beloved fiancé. She also loves her little puppy enjoys traveling the world. She has lived abroad, in the U.S., Australia and Europe, between 2006 and 2008.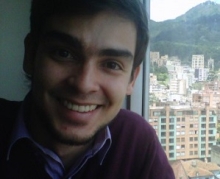 Host: Splash Media
Daniel Suárez Pérez is a journalist and community hacker. He is a co-founder of Olinguito and co-organizer of Hacks/Hackers Bogotá and Chicas Poderosas.
He is convinced that however different and distant things are, everything is connected and can be joined to generate incredible results.
He is interested in developing technological projects based on innovation and teamwork. After seven years of experience covering the Colombian armed conflict in various media, he started to work with data journalism around Latin America.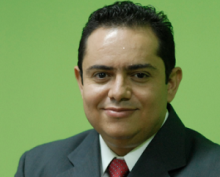 Host: AJ+
Marenco is an independent consultant and investigative reporter with more than 20 years of experience in the field of journalism. He has been awarded several national and international awards for his contribution as a reporter including a Fulbright Scholarship (2010-2013). He holds a Master's degree in International Development Policy from Duke University and a Master's degree in Latin American Studies from Pontificia Universidad Javeriana. He has developed expertise on Media Development and Accountability Reporting. He has been working lately in Nicaragua and Honduras on the dissemination of the Americas Barometer, produced by the Latin American Public Opinion Project (LAPOP) at Vanderbilt University.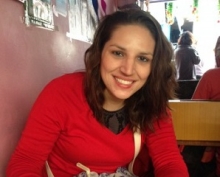 Host: Mother Jones
Elaine Miranda is 29 years old, and three years ago, she started the first personal finance blog in Nicaragua (www.plataconplatica.com). With over 17,000 followers and 40,000 visits a month in a country with a population of six million, this platform has allowed her to provide financial advising to both companies and individuals. She also writes about how to deal with money for other national magazines and newspapers, and has two personal finance weekly segments on national TV.
She has a finance degree from ITESO (Guadalajara, Mexico) and an MBA from NCCU (Taiwan´s #1 MBA program). She is very passionate about personal finance and interested in developing financial literacy in Nicaragua.