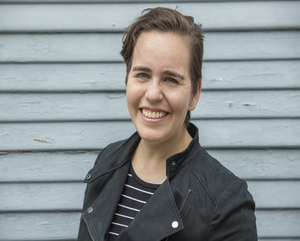 Organization: Rise
Country: Costa Rica
Ana Laura Mora studied advertising and marketing at the Universidad Latina de Costa Rica where she graduated from in 2008. After graduating, she started developing digital content and exploring photography. In 2015, she co-founded a bloggers group that hosted more than 600 Costa Rican bloggers. In 2018, she entered a postgraduate program focusing on innovation and entrepreneurship at the Lead University in Costa Rica. This year, she launched Rise, a sports and health magazine providing female visibility locally, with hopes of coverage becoming regional. Currently, she works as a freelance writer, digital marketing strategist, university professor, and entrepreneurship consultant.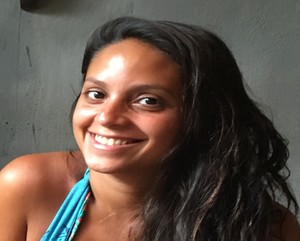 Country: Argentina
Ana Soffietto was born in Buenos Aires, Argentina, in 1985. She majored in Communication at the University of Buenos Aires and she has worked as a journalist and communication specialist for media, government bodies, and NGOs for the past ten years. She currently works as a project manager in Sociopúblico, a communications studio that helps disseminate complex ideas, where she produces data visualizations, videos, interactive explainers and digital tools. She is also a product manager at Grupo Octubre, one of the main media organizations in Argentina. As a digital media entrepreneur, she founded Liebre de Marzo, a blog and Instagram community where she shares stories and interviews that propose a non-stigmatizing view about mental health disorders. After co-directing the project for two years, she became a member of the advisory board of MediaChicas, a non-profit that seeks to empower women in media by providing them with digital tools and leadership skills.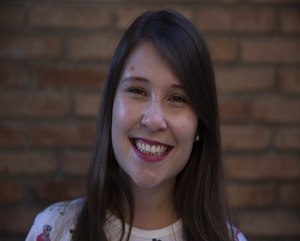 Country: Brazil
Anna Beatriz Anjos is an investigative reporter, based in São Paulo, dedicated to producing in-depth, public-interest journalism in digital platforms. Since 2016, she has been working at Pública, Brazil's first nonprofit investigative journalism agency, where she covers human rights violations with focus in gender-based violence and land rights issues. As a fact-checker, she has covered Brazilian local and national elections both in 2016 and 2018. She co-authored an article about the legal abortion service in the Brazilian public health system. As a result, the Public Ministry opened an investigation to find out about the omission of the Brazilian State in relation to these cases in 2016. The story won two awards, the most important of them in 2015: the Premio Roche de Periodismo en Salud given by the Fundación Gabriel García Márquez para el Nuevo Periodismo Iberoamericano (FNPI). In 2018, she took part in The Implant Files project led by the International Consortium of Investigative Journalists (ICIJ), with an article about Essure, a permanent contraceptive method developed by Bayer SA that has effected thousands worldwide.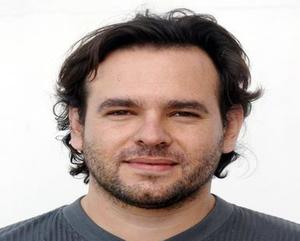 Country: Guatemala
Alejandro Perez was born in Quetzaltenango, Guatemala in 1979. In 2007, he started working at elPeriódico, as a reporter. He covered the legislative and executive powers, as well as municipal and economic policy issues. In 2010, he worked in Diario de Centro América. There, he was the reporter in charge of the security news area. The following year he was part of the team of La Revista, in that same newspaper, where he wrote socio-economic stories. In 2012 he joined the team of Plaza Pública, where he covered political, environmental, and migration issues. He is currently responsible for the data section of the journalistic production organization No-Ficción.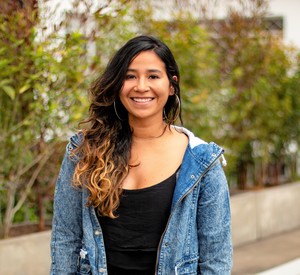 Country: Columbia
Angélica Cuevas was born in Medellín (Colombia) in 1988. She graduated from the school of Social Communication and Journalism from the Pontifical Bolivian University. She has over eight years of experience covering environmental, scientific, public health, and education issues. In 2014, she received Amway's National Environmental Journalism Award for covering a story on an environmental emergency in the region of Casanare.  She has collaborated with Vice News - Colombia, the travel blog Comviajeros.com, and the Savia Botanica Project, a collection of books focused on the dissemination of Colombia's botanic biodiversity. She's interested in photography, design, the innovation of multimedia journalistic content.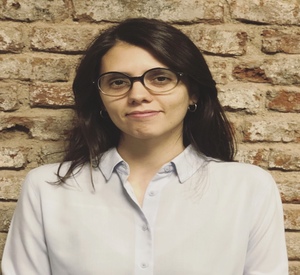 Country: Argentina
Agustina Gewerc's media expertise is a result of 10 diverse years of producing, writing, editing, content generating, and digital products management. She studied graphic design for four years and political science for three years at the University of Buenos Aires. She started working on production sets (both for film and television) and then transitioned into writing/editing at Los Inrockuptibles magazine and later managing a team at TKM. All of these roles helped her become one of the journalists that founded the new digital site of Grupo América: A24.com. Her role in A24.com is focused on managing innovation projects and distribution plans relating to the news site's growth; the day to day general content planning and execution review (from text to podcast and visual storytelling); and the newsroom's education, getting the writers and editors to come up with new ways to tell, produce and distribute information.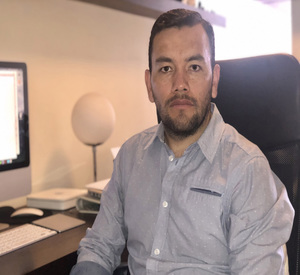 Country: Ecuador
Carlos Espinosa graduated from the Metropolitan Design Institute in Quito, Ecuador and has been a web designer since 2005. Carlos also holds a degree in design from the Palermo University in Buenos Aires, Argentina. He started his professional work in two advertising agencies as a web and multimedia designer. Since childhood he has been very passionate about design and graphic arts. In 2015, he participated in Laboratorio Iberoamericano de Innovación Ciudadana #LABiCBR in Rio de Janeiro, Brazil. Carlos worked for two weeks in Buenos Aires, Argentina with design teams Caja Mágica de Participación Social and Latin American Design. Currently in Diario El Comercio, he has worked for 11 years, 5 of them as a Multimedia Coordinator on the website of the newspaper, has he's contributed to the data and research unity of the same media.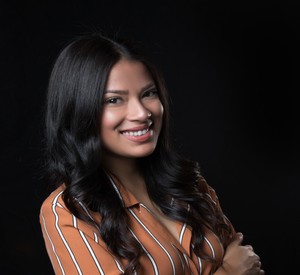 Country: Nicaragua
Cindy Regidor is a Nicaraguan journalist and entrepreneur. She has more than ten years of experience in print, broadcast and digital journalism. Currently she works as a correspondent for France 24 Spanish in Costa Rica, as reporter for Confidencial, a Nicaraguan media outlet, and manages her media company INDI Media. Previously, she has worked as a reporter for her country's largest newspaper La Prensa, and as a presenter for the top-rated morning program. She has ample experience as producer, news anchor, reporter, and editor having collaborated with many prestigious media outlets in Central America.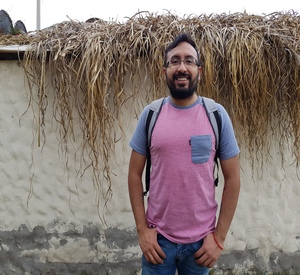 Country: Ecuador
Diego Ortiz Jaramillo was born in Quito (Ecuador) in 1988. He studied philosophy and social communication. He has been a journalist at El Comercio, a national newspaper and one of the oldest of his country, for almost 10 years. As a journalist at El Comercio, he has produced news reports for television, radio, print, and online in the areas of culture, lifestyle, environment, science and technology. In 2015, Diego traveled to Turkey to partake in a training about news agencies with Anadolu Agency. He has also taken courses on literature and journalism at el Laboratorio de Escritura in Barcelona, inclusive education and learning at the Australia-Latin America Training Academy, and conservation at Unesco.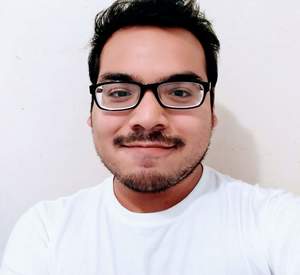 Country: Peru
Diego Bosleman studied and specialized in journalism at the Peruvian University of San Martín de Porres. After graduating, he worked in the journalistic archive of Caretas magazine, which is recognized by his investigative journalism. He continued his journalism career in the newspaper El Comercio, the most important media in Peru, with more than 180 years. There, he served as a science and technology reporter. In this work he was able to travel to attend important technological events, such as the IFA Berlin 2015 and Mobile World Congress 2016. He has also been able to interview important scientific researchers, such as Roger Kornberg, Nobel Prize in Chemistry 2006, and James Allison, Nobel Prize in Medicine or physiology 2018. One of his reports won a sustainable journalism prize, PESU 2018.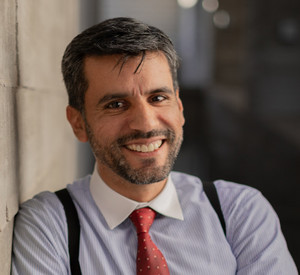 Country: Peru
Juan Carlos has a Communications degree from the University of Piura and a master's degree in Online Reputation & Community Management from the University of Barcelona. He has been the Director of Communications of the University of Piura for more than 10 years. In 2017, he became the Editor-in-Chief of the Digital Edition of the newspaper El Tiempo and has helped create the regional news portal Walac, which he serves as an advisor for. He is also the co-founder of Infomercado and a professor at the University of Piura in the courses of digital communications, marketing, and digital marketing.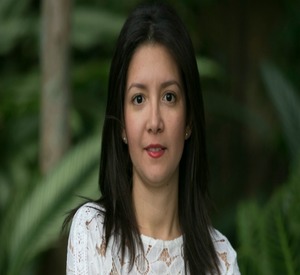 Country: Colombia
Karen De la Hoz is a Colombian digital strategist with 9 years of experience leading digital teams. She works for Gabriel García Márquez Foundation for New Ibero-American Journalism, leads the communication strategy of Festival Gabo, the most important meetings of Spanish speaking journalism, and teaches a 'New technologies' course at University of Cartagena. Karen blogs about digital journalism and technology in her site Noches de Media. In addition, she writes about education opportunities in her site BuscoBeca. She is interested in audience engagement, human-technology interaction and application of artificial intelligence in journalism. She has a master's degree in Multimedia Journalism from University of the Basque Country, in Bilbao, Spain.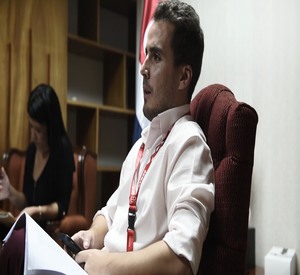 Country: Costa Rica
Luis Fernando was born in San José (Costa Rica) in 1990. Before graduating in journalism, he was already working at La República, a business and economics newspaper. After a year working on breaking news stories, he was appointed political reporter, covering issues related with the Presidential House and the Ministry of Foreign Affairs.  A couple years later, he became Editor in Chief. In that time, he also published stories about the penitentiary system and the inmates living in prison. In 2017 he joined Semanario Universidad, a print and digital media financed by the University of Costa Rica. Since then, he's been working with political stories, justice issues related with prison inmates and also migrants. Luis Fernando is currently working on cases of child sexual abuse by Catholic priests. Semanario Universidad recently won the National Journalism Award in Costa Rica. The award will be delivered in May of 2019.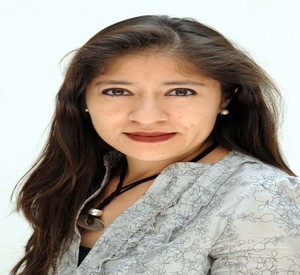 Country: Mexico
Lilia Saúl was born in Mexico City. She graduated from the National Autonomous University of Mexico (UNAM), where she studied Journalism and Communication. In El Universal, one of the leading Mexican newspapers, she has developed most of her professional work. She has also collaborated with W Radio, Animal Político and Revista Emeequis, Univisión, and recently in the organization Mexicanos contra la Corrupción y Impunidad (MCCI).
As a reporter, Lilia Saúl has covered various policy issues, but thanks to the approval of the Transparency Law in her country (2001), she began to develop journalistic investigations. One of them, "El Equipo", led her to win the National Prize for Journalism in 2011. In 2014 she created the first Data Journalism team in Mexico, from El Universal. The Data Team won the Ortega y Gasset Prize in 2016 for the multimedia project "Desaparecidos".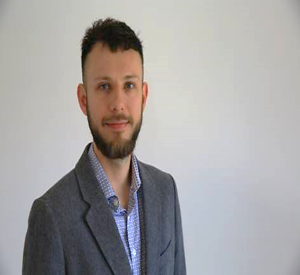 Country: Brazil
Marcel Hartmann is a 26-year-old data journalist born in Porto Alegre, Rio Grande do Sul (Southern Brazil). He works at RBS, one the largest Brazilian media companies, producing stories for Zero Hora newspaper, GaúchaZH website and Radio Gaucha. He feels at ease either analyzing numbers on Excel or telling human stories (even better when it includes both). Therefore, he has been covering several areas, from health and science to politics and education, mainly allocated to special reports for magazines and daily newspapers. Throughout the years, he worked as a trainee and digital reporter at O Estado de S. Paulo newspaper (also known as Estadao, located in Sao Paulo), and produced articles for national science and health magazines, such as Superinteressante and Saude. In 2018, he was the winner of the Brazilian Psychiatric Association Award with a two-page article relating how mental traumas can undermine the brain structure of a child and jeopardize their possibilities of ascending to upper social classes.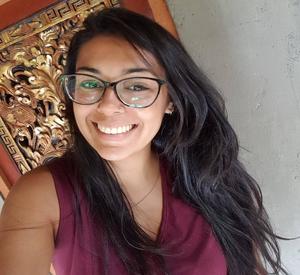 Country: Brazil
Michele Silva was born in Rio de Janeiro (Brazil), and raised in Rocinha, one of the biggest favelas in the world. She received her bachelor's degree in communication from UniverCidade. Ever since she was young, she has worked on social issues affecting her neighborhood. This work inspired her to co-found the newspaper called "Jornal Fala Roça" focused on raising awareness of the favelas and their cultural issues. For five years, Michele worked as a Marketing Coordinator at Endless, an American tech-startup, focusing on the Latin-American and Indonesian region. Since then, she's returned back to Brazil and has committed full-time to developing community projects, using journalism and community relationships as tools for social transformation.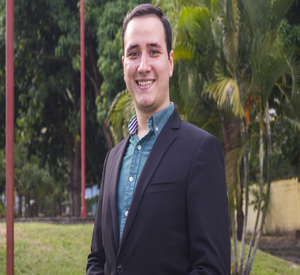 Organization: Organización Publicitaria SA
Country: Honduras
Moisés Orellana, 29 years old, was born in Honduras and currently lives in San Pedro Sula. He completed his studies in Communications and Advertisement at the University of San Pedro Sula. He began his professional career in 2012 working for several local television channels producing a variety of shows while gaining experience on content production.  He also has experience in independent audiovisual production as he has made several short documentaries about touristic destinations in Honduras, as well as some fiction short films. Recently, Moises worked in the digital department one of the most influential newspaper in Honduras, Diario La Prensa, where, in addition to working as a journalist, he developed an audiovisual project to distribute content about community issues, achieving around 200 thousand reproductions per publication on social media platforms.  Currently, he serves as the chief of the digital advertising department of the Farsimán Group, one of the largest pharmacy networks in the country, where he plans to focus his communications strategy on the dissemination of relevant topics for the community on social media through the inbound marketing.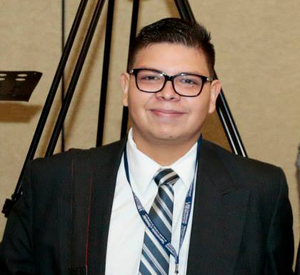 Country: El Salvador
Oscar Portillo was born in San Salvador (El Salvador) in 1991. During high school he got interested in audiovisuals and began to experiment with stop motion and later went on to win a prize for "Best Film Technique". In 2009, he filmed his "opera prima" under the title: "Sonata Mortem". Two years later he joined the Universidad Tecnologica de El Salvador in pursue of a Bachelor of Science in Communication. During his third year of undergradadute studies, his professor encouraged him to engage in professional practices with the underground newspaper Diario CoLatino; that same year he received an internship opportunity at the U.S. Embassy of El Salvador. As a result of this internship, Oscar was able to enhance his photography and video skills and credits that experience as the corner stone to his career. In 2016, he was hired at El Diario de Hoy as a multimedia journalist. Through his work with documentaries, Oscar aims to empower minorities and expose the problems within his country. 
Program Dates:
10/14/2019 - 11/23/2019
News about this program
October 19, 2023

September 6, 2023