Organization: National Radio of Angola
Country: Angola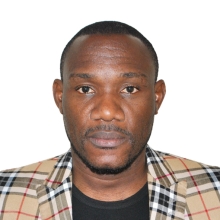 António Manuel Dos Santos Júnior has been a journalist at National Radio of Angola in the province of Benguela since 1994. He serves as announcer, editor and reporter. António has covered entertainment for years, but has focused on news for the past ten years. He is responsible for a program that covers political, economic, and social issues across the African continent. António covered the elections in Sao Tome and Principe in 2010, and the 2014 elections in Namibia.
Organization: Jornal da Noite
Country: Cape Verde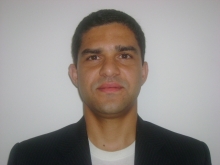 Marco Antonio Gama Rocha is the Editor-in-Chief of TCV's main news night program. He also serves as Coordinator, Editor, and Anchor of "Jornal de Domingo," TCV's Sunday news program and one of the most-watched television programs in Cape Verde. Marco trained as a journalist at CENJOR (Centro Protocolar de Formação para Jornalistas) in Lisbon, Portugal. While based in Lisbon from 2007 to 2013, he served as European Union correspondent for RTC, Cape Verde's public radio and television broadcaster.
At RTC, Marco covered bilateral and multilateral cooperation and official visits between Cape Verde and European countries. During this time, Marco also collaborated with RTP, Portugal's public radio and television broadcaster, producing and preparing news pieces on subjects related to the African community in Europe and the CPLP (Community of Portuguese Language Countries).
In 2013, Marco returned to Cape Verde and became first the coordinator and presenter of RTC's news radio program "Bom dia, Cabo Verde," then chief of the station's 8 o'clock news program "Jornal da Noite." In his current role, Marco has received the award for TV personality of the year for his work done on "Jornal de Domingo" for two consecutive years (2015 and 2016).
Organization: El Tiempo Express
Country: Colombia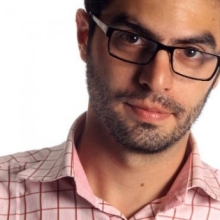 Juan David Montoya is News Editor at El Tiempo Express, the first app covering news in Spanish by exclusively distributing information through mobile platforms. He has worked as a reporter for both international and Colombian media outlets, including: Deutsche Welle, El Espectador, El Colombiano, Noticias Caracol and La Hoja.
Juan David writes about politics, international affairs, and cultural matters on a regular basis. In 2015, he wrote the proposal that resulted in the city of Medellín, Colombia's admission to the UNESCO Creative Cities Network. Juan David has an academic background in Ethnomusicology, Performance and Cultural Studies.
Organization: Joy News Radio and Television
Country: Ghana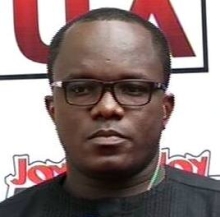 Evans Mensah is a multi-award winning broadcast journalist with more than 12 years' experience in telling extraordinary stories about ordinary people and events. He currently serves as the Head of the Political Desk at Joy News Radio and Television, as well as News Editor for Joy. Evans is also the anchor of two live political TV and radio shows, which have raised the profile and significant revenue for Ghana's largest media empire, Multimedia Group Limited.
Before joining Multimedia Group Ltd. Evans worked as an International Correspondent for the United Nations Integrated Regional Information Networks from 2005-2010. Evans holds a Master's degree in Media and Communications from the London School of Economics and a BA in Communication Studies from the Ghana Institute of Journalism. It has been his life's work to deploy media to engineer change and to impact lives.
Organization: Capital Group Limited
Country: Kenya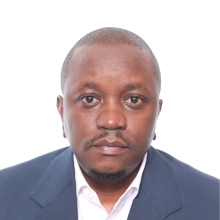 Michael has been working at Capital Group Limited since 2003, where he started as News Editor. He was named Editorial Director in 2006. As part of his duties, Michael reports, edits content and oversees output of the media group's radio (98.4 Capital FM) and online news platforms (www.capitalfm.co.ke/news).
Prior to joining Capital Group Limited, Michael worked at the Nation Media Group in its broadcast division (radio and TV) and previously its print division as a reporter and editor. In 2015, Michael was among four Kenyan journalists who accompanied Pope Francis and reported on his three-nation Africa tour.
Organization: Standard Group Ltd.
Country: Kenya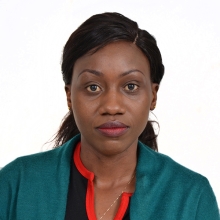 Roselyne Obala is a senior writer with the Standard Group Limited. She is assigned to the Kenya Parliament as a Senior Parliamentary Reporter and is part of the Kenya State House Corps. Roselyne boasts eight years of experience as both a print and multimedia journalist. In 2013, Roselyne briefly served in the communications department for the county government of Kisumu on the shores of Lake Victoria.
She holds a Bachelor of Arts degree in Mass Communication from Maseno University and is currently pursuing a Masters Degree in Development Communication at the University of Nairobi. Roselyne is currently the chairperson of the Kenya Parliamentary Journalists' Association (KPJA) and a robust political affairs writer of no mean repute.
Country: Laos
Organization: Vientiane Times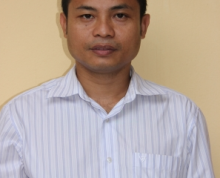 Somsack Pongkhao is Deputy Editor of Vientiane Times' News Department. He also serves as Coordinator for the Vientiane Times' news exchange program with Asia News Network, an alliance of 21 leading newspapers in Asia. As head of the newspaper's Youth Union, Somsack is a mentor to junior staff members. Throughout his career, Somsack has focused on topics including international relations, politics, and business.
He holds a Bachelor's degree in Education, with an English major from the National University of Laos. Over the course of his career, he has travelled to various Asian and European countries for reporting workshops and trainings.
Organization: Grupo SOICO/STV
Country: Mozambique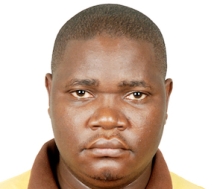 Francisco Mandlate began his journalism career in 2001, when he joined a group of young people who started a district level newspaper called Youth Awakening. He enrolled in the School of Journalism in 2003 and began interning at weekly newspaper Zambeze. In 2004, he joined the newly-formed daily newspaper Diário de Notícias. Francisco joined STV in January 2005, where he has worked as a reporter, host, news editor, society editor, and Chief Editor.
Francisco now serves as Deputy Director of Information of Grupo SOICO/STV, as well as Director of STV Notícias. Over the course of his career, Francisco has traveled to nearly 20 countries and covered local and general elections in Mozambique, state visits of the President, international summits, and political and social crises.
Organization: Radio Mozambique
Country: Mozambique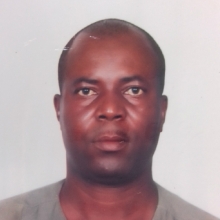 Journalist, Radio Mozambique
João has been working as a journalist at Radio Mozambique since 1988. He also serves as a newspaper editor at Radio Mozambique and editor of the program This Week, which discusses the outstanding events of the week in national and international news. João has covered Presidential visits outside of Mozambique as well as various international conferences, including summits of the African Union summit and the Southern African Development Community (SADC). He has a degree in Sociology for the University Eduardo Mondlane.
Organization: News Agency of Nigeria
Country: Nigeria

Tiamiyu Prudence Arobani is a Principal Correspondent with the News Agency of Nigeria (NAN), the country's only wire service and largest media content producer. Prudence has over a decade of experience as a journalist, covering the activities of diplomatic missions in Abuja, Nigeria's Ministry of Foreign Affairs, United Nations agencies and other international organizations. Prudence is trained as a journalist with a first degree in Mass Communication (Second Class Upper Division) from the Ahmadu Bello University (ABU), Zaria. He also holds a Master's degree in International Relations and Strategic Studies from the University of Jos, Nigeria.
Before joining the News Agency of Nigeria, Prudence worked with the Kano State Radio Corporation, ABUTimes, The Pioneer magazine, and freelanced for New Nigerian Newspapers Limited. He has written feature's on topics including: Nigeria's leadership role in Africa, 2015 Nigerian elections in the eyes of the world, and the gains of the London anti-corruption summit. Through his participation in this program, Prudence hopes to sharpen his skills to report on contemporary and emerging leadership challenges in Nigeria and on the African continent.
Organization: Channels Television 
Country: Nigeria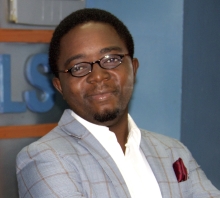 Seun Okinbaloye is Channels Television's Political Correspondent, and a multiple-award winning political and investigative journalist. His experience in the broadcast industry spans over a decade. Seun has led the station's team in the coverage of several elections in Nigeria, making Channels the television station to watch during elections.
Seun's reports have elicited government attention to seemingly forgotten communities, and abandoned or neglected developmental projects. Seun hosts "Sunday Politics" and "Politics Today," two of Nigeria's most-watched political programs. He has interviewed some of Nigeria's most prominent leaders including serving Governors, federal lawmakers, and former leaders.
Organization: La Prensa
Country: Panama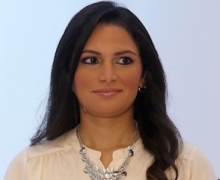 Maria Cristina Ramirez has been a Political Journalist at La Prensa for the past three years. She covered Panama's 2014 Presidential elections, was involved in the launch of the website dedicated to coverage of this election (Ruta 2014), and co-hosted the first debate of the candidate's wives. During this time, Maria Cristina also produced a weekly political radio show, called Circuito 0-0, which provided political analysis for young people during the electoral period.
She has worked as a freelance analyst for Radio Panama and covered the 2015 Americas Summit, where she interviewed the President of Ecuador and Foreign Minister of Cuba. Maria Cristina holds a post-graduate degree in Human Rights legislation from Universidad Complutense de Madrid and is now finishing a Master's degree in Latin American Politics from University College London.
Organization: Digi24
Country: Romania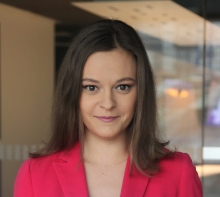 Alexandra Albu is an International News Correspondent for Digi24, the main TV news station in Romania. Before joining Digi24 in 2015, she spent eight years covering foreign affairs at Realitatea TV, Romania's first ever 24 hour news station. Alexandra reported on location for the Ukrainian President election in May 2014, and covered the State of the Union address by the European Commission President in September 2016.
Over the course of her career, Alexandra has covered major international news including: the financial crisis, the Arab Spring, election of Barack Obama, war in Ukraine, terrorist attacks in Paris, and the attempted coup in Turkey. When not writing or reporting, she does simultaneous translation from English and French to Romanian during live news programs.
Organization: Mir Belogorya
Country: Russia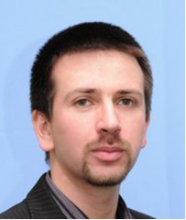 Oleg Shevtsov is General Director of the autonomous NGO publishing house MIR BELOGORYA. Mir Belogorya produces a daily newspaper, a weekly sports newspaper, a youth magazine, the children's magazine Bolshaya Peremenka (Big Recess) and the website BelPressa (www.belpressa.ru). As the member of Russian Union of Journalists and the Presiding Commissioner of the Commission on Information Policy and Mass Communication Development of Public Chamber (Belgorod Region), Oleg participated in a program held by OSCE Representative on Freedom of the Media. This 2015 program aimed to prevent the use of hate speech and propaganda by Russian and Ukrainian media. Oleg also teaches a workshop, "Fairy Tales About Journalism" for high school seniors, which helps them identify propaganda and manipulative technology in mass media and social networks. In 2015, Oleg along with journalists from children's magazine Bolshaya Peremenka published "Amusing Journalism," a book for young students.
Organization: Deita
Country: Russia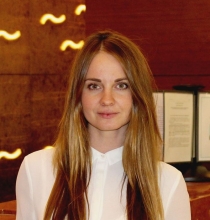 Sofya Korotina has been working as an International Observer at the news agency Deita since 2014. She is currently in her fifth year of study specializing in "Regional Management and Intercultural Communication." She specializes in topics related to international cooperation between the Russian Far East and the Asia-Pacific region. Sofya has also covered major international events such as the 2012 APEC Summit, 2015 Eastern Economic Forum, and the International Fishery Congress. She has participated in RATOP conferences and an international exchange program between Vladivostok and its sister city San Diego. Sofya regularly conducts interviews with respondents from Russia, Asia, Europe, and the United States.
Organization: Echo of Moscow (Yekaterinburg)
Country: Russia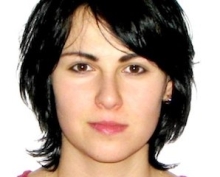 Valentina has been working as an editor and reporter at "Ekho Moskvy" (Echo of Moscow) in Yakaterinburg since 2012. Prior to joining Echo of Moscow, she worked as a line producer at Business FM Yekaterinburg, and as a reporter at the municipal station Gorod FM.
Valentina has also written for local news agency API, and worked for a short stint as a broadcast reporter in Volgogra. She also currently writes for Yekaterinburg local magazine "It's My City."
Organization: Echo of Moscow (St. Petersburg) 
Country: Russia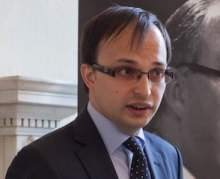 Valery Nechay is the first Deputy Editor-in-Chief Editor in Chief in the St. Petersburg department of Echo of Moscow radio station. He also serves as the station's International Observer. Valery has been working as a radio journalist for over 13 years, with a focus on European Union and United States politics, and good governance. Valery hosts daily news programs that cover important events in St Petersburg and Russian political, social and cultural spheres, and provide a forum for diverse points of view.
In Russia, Valery is well known for his coverage of the band "Pussy Riot," the "Arctic Sunrise" court case, and the MH17 flight crash investigation. Through his participation in the program, Valery intends to give the Russian audience the opportunity to look at the US Presidential race from different angles and get objective information about the voting procedure and the results. Valery holds an MSc in Computer Science, and is currently working towards is PhD in Political Science.
Organization: Publishing House "Companion" 
Country: Russia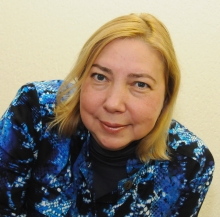 Yulia Batalina has been working in the media since 1986. She joined Publishing House "Companion" in 2000 as Deputy Editor of the weekly newspaper "Friday." She is currently Deputy Editor of the publishing house. Yulia writes for several of the publishing house's publications, including: "New Companion" newspaper, "Friday" magazine, "Companion" magazine, and the newsko.ru website. She also works with the TV outlet "Riphean", website zvzda.ru, and other Perm local media. In 2000, Yulia participated in a press tour covering the US presidential election that resulted in the election of George W. Bush. In 2003, she worked as an intern at ICFJ.
Organization: Daily Maverick
Country: South Africa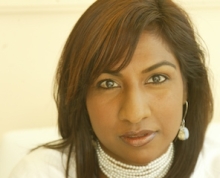 Ranjeni Munusamy is Associate Editor of South Africa's premier online news and analysis publication Daily Maverick and is a prominent commentator on South African politics. She has over 20 years of experience in journalism and communications. Ranjeni has worked as a political correspondent at several South African media houses, including the Sunday Times. She has also served as Head of Communications in the Ministry of Higher Education and Training in South Africa. Ranjeni has previously served as an advisor and speechwriter to senior South African political leaders, as well as a communications strategist and media trainer for political and labor organizations.
Organization: Ozodagon
Country: Tajikistan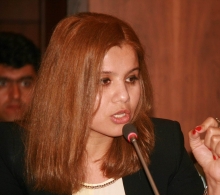 Ms. Humayro Muminova started her journalism career in 2007 as a reporter for Tajik Independent Radio Imruz, while a third year student at Tajik State National University. She started as a reporter in the Department of Social Issues before being appointed a Parliamentary Reporter to cover the work of MajlisiOli [Tajik Parliament]. Humayro left Radio Imruz in 2010 to work as a Political Analyst at Ozodagon, the leading Tajik Language newspaper. At Ozodagon, Humayro covered human rights issues, including the death penalty and torture. Humayro was awarded First Prize for Best Coverage of the 2013 Tajik Presidential Elections, by the Tajik office of the Institute for War and Peace Reporting (IWPR). In 2014, Humayro joined Asia Plus Media Group as a reporter focusing on political and human rights topics. She wrote for Asia Plus Group for a short time, during which she became target for the "Response Factory" created by the country's secret services. Humayro has been recognized for her professionalism by leading local and international media supporting organizations such as: Media Alliance of Tajikistan [Award for Journalistic Bravery, 2012]; Tajikistan's Bureau for Human Rights and Rule of Law [Tajikistan Best Reporter on Human Rights Issues for 2014]; The Institute for War and Peace Reporting [III Prize for Best Coverage of Radicalism & Extremism Issues in Tajik Media], etc.
Organization: Capital TV
Country: Tanzania 
is a Journalist and News Producer for Capital TV. He produces a current affairs program on Capital TV that covers topics including politics, social issues, and international relations. Frank is also involved in the production of daily news bulletins and the editing and translation of key news features from journalists around the country. Prior to joining Capital TV, Frank worked for Amazon in the United Kingdom, and as an Account Executive for Centigrade Advertising in Dar es Salaam, Tanzania. Frank has a Bachelor's degree in Business from the Regional Institute of Management and Administration in Punjab, India.
Organization: New Habari (2006) Limited
Country: Tanzania 
Justin Damian is a dynamic young journalist working with New Habari (2006) Limited in Tanzania as a Senior Journalist. He writes for Mtanzania newspaper, one of the leading Swahili language daily papers with special interest in business and politics. Justin writes a popular column on politics known as 'Jicho la Mtanzania' which goes out every Wednesday in the Political pull-out section of Mtanzania newspaper. The column carries analysis on different political issues at both the local and global level. Justin, along with fellow journalists, started the Investigative Journalists Union of Tanzania (IJUTA), to bring together investigative journalists from all over mainland Tanzania. Justin also serves as Chairman of the Tanzania Tax Writers Network (TAWNET), a union of journalists who aspires to become competent writers on issues of taxation. Over the course of his career, Justin has travelled to various countries including: Algeria, United Kingdom Egypt, Burundi, Israel, Jordan, Occupied territories of Palestine, and Zimbabwe. He has a degree in Public Relations and Advertising.
Organization: Tanzania Broadcasting Corporation
Country: Tanzania 
Ms. Leah Mushi is a senior journalist working at Tanzania Broadcasting Corporation (TBC) as online editor. She is also a Presenter and Producer of programs on civil education, with 9 years of experience working in the field. In 2014, Leah was chosen by TBC's Board of Directors to produce and present the general election program aired on TBC1 National Television. In May 2016, she was chosen by Graça Machel Trust to be among 30 female journalists from Africa to form the African Women's Media Network, which aims to change the way stories about African women and children are told. Leah holds a Master's degree in International Communication from Communication University of China and a B.A in Mass Communication from St. Augustine University of Tanzania, Major in Broadcasting and Public relations.